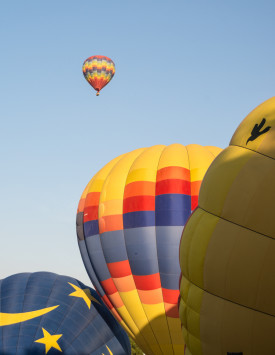 Temecula Valley Chiropractic was established over 20 years ago by Dr. Donald Myren to provide the growing communities of Temecula and Murrieta with high quality, full-service chiropractic care.
The Temecula Valley has grown quite a bit since 1989 and so has Temecula Valley Chiropractic. Today we are busier than ever but we still enjoy getting the opportunity to provide the area with our own unique brand of gentle and effective health care services.
Please take a few minutes to get to know Dr. Myren and our office and you'll see why after so many years in the area we are still "on top."
Dr. Myren's bio, directions to the office, office hours, available services, a virtual tour, and patient testimonials are all accessible through the About Our Office and Resources navigation above. We look forward to seeing you at the office.
Our Mission
Our mission at Temecula Valley Chiropractic is to impact humanity. By enabling people, our patients, to perform at the physical potential they desire. Of course, within reasonable limits. We simply want to help people feel better. There is a fancy, anatomically and physiologic statement that we could make, but really we just want people to feel better about their health. That's it! Every aspect of our office and your visit keeps that "Mission" in mind.